Josh Blaylock & Dirk Manning At New York Comicon THIS WEEKEND!
Comicon Domination continues at New York Comicon (10/5 to 10/8)! From Thursday to Sunday, two of your favorite Devil's Due creators will be at the show in Artist Alley:
Josh Blaylock (Mercy Sparx, IglooBBQ) 
Table B13
Dirk Manning (Nightmare World, Tales of Mr. Rhee)
Table H8
Be sure to grab Blaylock's newest books IglooBBQ: Global Warming Party and Mercy Sparx Volume 4. Stop by Dirk's table to talk writing comics and get Nightmare World Volume 4.
Count-i-Con and Grand Rapids Comic-Con – 

October 20th to the 22nd
What's everyone else doing at Devil's Due after New York Comicon? Will they be at a con near you? If you're in the northern Illinois or western Michigan area, you're in luck. Find a DDE creator near you at Count-i-Con in Grayslake IL or Grand Rapids Comic-Con in Grand Rapids MI!
Ashley Witter & Ash Maczko (Squarriors)
Daniel Leister (Lord of Gore)
D.B. Stanley (Lord of Gore)
Josh Blaylock
Get tickets here.
Grand Rapids Comic-Con:
K. Lynn Smith (Plume)
Dirk Manning

​Tales of Mr. Rhee Volume 4: "Everything Burns" Kickstarter Launches 

Friday, the 13th

!
Yes, October 13th this year lands on a Friday. And, yes, volume 4 of Dirk Manning's Tales of Mr. Rhee is launching on Kickstarter! If you've recently joined the F(r)iends of Dirk Manning Support Group on Facebook, you have been seeing all the little leaks Manning has posted. If you haven't, you definitely should join the group here and here is what you've missed!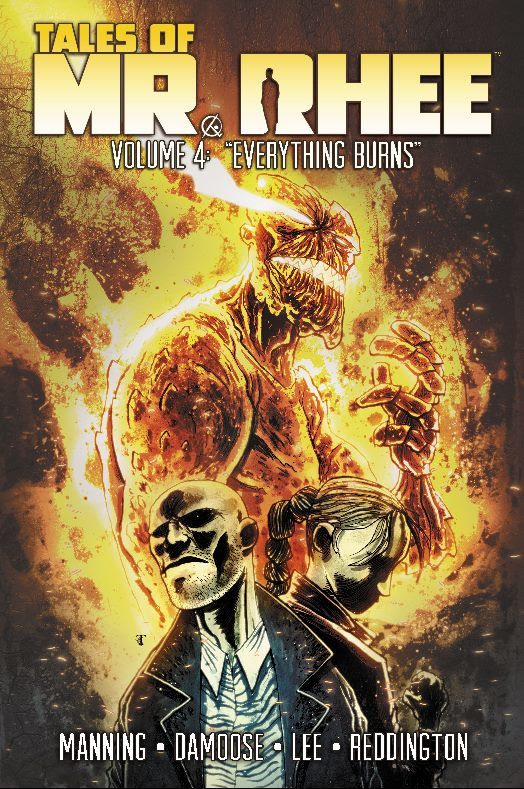 Above: Tales of Mr. Rhee Volume 4 cover by Ben Templesmith; Below: Kickstarter Exclusive 'Rhee-ligious' candle combo pledge.